Here's a brilliant idea for your next race car… a classic Corvette body with state-of-the-art chassis, engine and running gear. You are surely going to blow the Bernie's Sports Racing & V8s competition away with one of these. Check out the new web site from Bernie, Adam and Simeon Chodosh at https://www.thecorvettefactory.co.uk/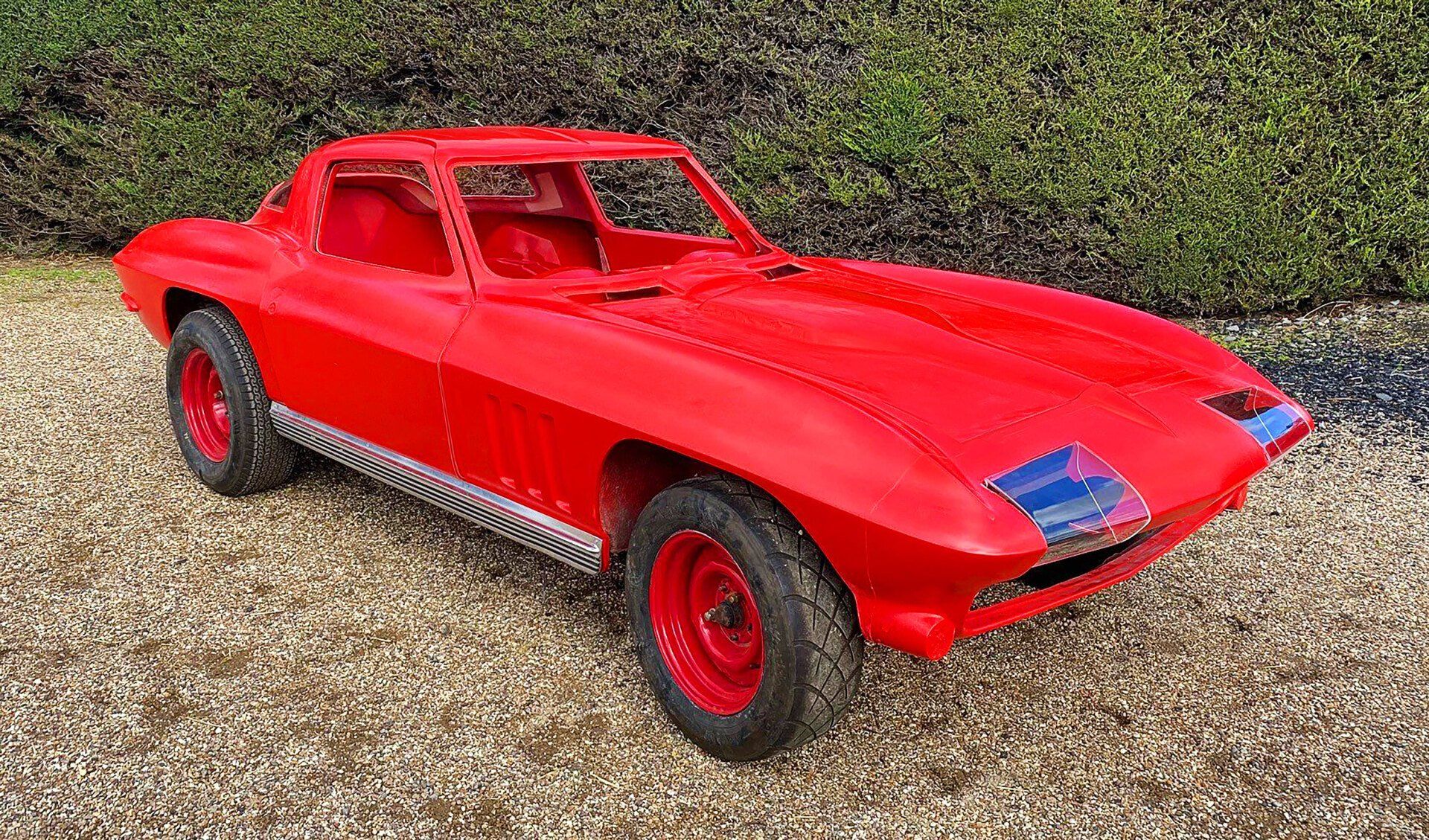 "The Corvette Factory  is the brainchild of Bernie Chodosh. 40 years' of experience delivering dream Corvettes for Road and Track. The simplest way to 'backdate' or 'Restomod' your C3 Corvette! Our Corvette Factory Bodies are designed to fit straight over C3 Corvette Chassis and include custom floorpan, firewall, inner fenders, dash, doors, hood, lower splash panel and custom body mounts. These are not kit cars but real V8 Corvettes! We can also supply chassis' too.
"Having built several C1, C2 and C3 Corvettes over 25+ years, there is little we don't know about making competitive racecars. With FIA guidelines restricting drivetrains, suspension and brakes, the real way to get mid-year Corvettes going fast is to get them to handle, the cornerstone of this is to control weight. Often when people learn that Corvette's are made of fiberglass, they assume that this means lightweight. If any of you have ever carried a Corvette Coupe door over your shoulder, you will know that this is far from the truth. Ignoring the years of wear and tear, multiple paint jobs and tubs of filler, these bodies were heavy from the factory. Here at The Corvette Factory, we can offer different thickness bodies from ultra-lightweight for drag racing to lightweight and reinforced bodies for Historic road racing. Complete bodies weigh from as little as 100kgs or 220lbs."
Photo above left: Adam, Simeon and Bernie Chodosh
Dream a while. Then buy one. Then go racing.